Preface
Prof. Dr Pascal Gantenbein and Dr Patrik Gisel
The Raiffeisen Group had another intense and successful year in 2017, culminating in the roll-out of the new core banking system and the migration of the first tranche of banks towards the end of the year. By modernising Raiffeisen's IT landscape, we are streamlining our processes and preparing the ground for future digitisation projects. This innovative platform allows us to take a huge step into the future.
2017 was also very successful in financial terms – thanks to the excellent financials of Raiffeisen banks throughout Switzerland, we achieved an excellent result and grew across all income items:
–

In our core mortgage and savings business, we were able to further strengthen our position as the leading Swiss retail bank. To build up the private clients business, which is central to Raiffeisen, we launched a pilot project for marketing real estate in two regions in 2017, offering clients sound knowledge of the market and comprehensive advisory services for the purchase and sale of private residential properties.

–

In terms of investment activity, the Raiffeisen banks achieved record-breaking net cash inflows in 2017. At the same time, we cooperated even more closely with Notenstein La Roche Private Bank Ltd. Since 2017, investment clients have been able to invest in companies from their region through regional equity baskets.

–

Our market position was strengthened in 2017 by a significant increase in corporate client numbers. At the same time, the Raiffeisen Business Owner Centre (RUZ) evolved into a central element of our corporate client strategy. Last year also saw the award of Raiffeisen's first Eastern Switzerland Prize for Entrepreneurship, which was accompanied by extensive media coverage. Raiffeisen has positioned itself as a competent and trustworthy bank for entrepreneurs overall.
Raiffeisen's cooperation strategy became even more focused last year. Effective 1 January 2019, Avaloq will be taking over Raiffeisen Switzerland's participation in the partners' current joint venture, ARIZON. In this context, Raiffeisen Switzerland sold its 10% participation in the Avaloq Group to Warburg Pincus. Likewise, the sale of Raiffeisen's participation in Helvetia Holding Ltd is also driven by the conviction that successful cooperation is not contingent on financial investment. Moreover, Raiffeisen Switzerland and Pro Senectute Switzerland began a collaboration in 2017 in which each contributes its expertise and capabilities in pensions and senior living.
Last year also saw changes at an organisational level. We are delighted that two new members were elected to the Board of Directors at the Delegate Meeting in June 2017. The election of Laurence de la Serna and Prof. Dr Pascal Gantenbein was made with a view to succession planning in the coming years. Furthermore, Raiffeisen Switzerland unveiled a new department and management structure, effective 1 January 2018, designed to tighten its client focus. IT and client channels are now given greater weight, and a new "Risk & Compliance" department actively addresses challenges in the regulatory environment.
On behalf of the Board of Directors and the Executive Board of Raiffeisen Switzerland, we want to deeply thank all of our members and clients for the trust they have placed in us. This is also due to the media coverage of the criminal proceedings against Dr. Pierin Vincenz, the former Chairman of the Executive Board. We would also like to express our deep appreciation to all our employees for their commitment. By working together, we made further substantial progress last year and laid the foundation for a successful future.
We expect the economy to continue its recovery as the year progresses. Currently, Raiffeisen expects Switzerland's gross domestic product to grow 2.1% in 2018. Despite the still-challenging market environment caused by persistently low interest rates, we expect to see growth in our core business in the current reporting period.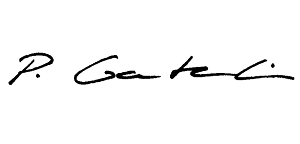 Prof. Dr Pascal Gantenbein 
Deputy Chairman of the Board
of Directors of Raiffeisen Switzerland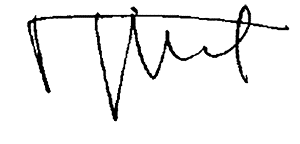 Dr Patrik Gisel
Chairman of the Executive Board of
Raiffeisen Switzerland