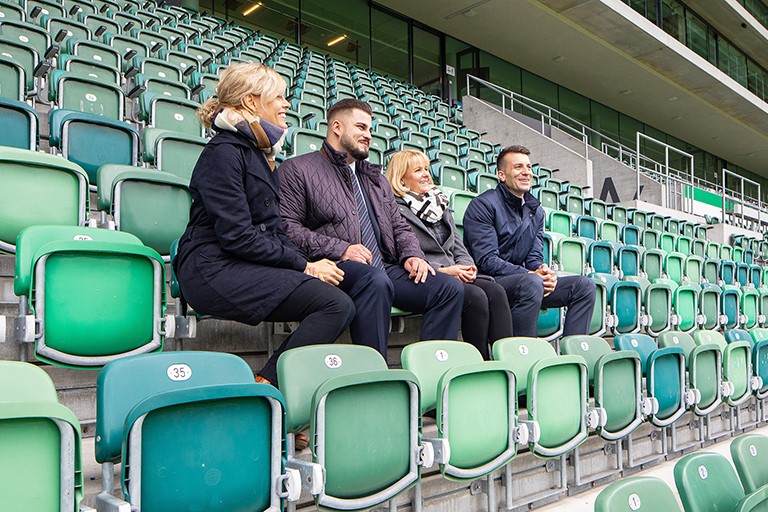 «The vision as a mutual understanding of the way forward»
A look into the future triggers a wide variety of ideas and imaginations. At Kybunpark in St. Gallen, a dialogue group put together from a wide variety of backgrounds is discussing the energy apparent in a clear vision and how that sort of vision can affect employees as well as clients. The spacious, open stadium atmosphere serves as an inspiring venue for exchanging thoughts on the topic of visions and shaping the future.
Two representatives of Raiffeisen and a long-time Raiffeisen client are meeting in the empty tiers of the sporting arena to exchange ideas. These three people have different professional backgrounds and do not know each other. However, upon request all three showed that they were pleased and happy with the idea to engage in dialogue together and to discuss the significance of visions in their specific roles and function.
«A clear vision that is easy to remember is at the core of a company. It shows the big picture and ambition for the future,» says Michael Scherrer, Head of Corporate Development at Raiffeisen Switzerland, by way of introduction, adding, «The Raiffeisen vision points the way for me and my team. In my everyday work as a company developer, I often deal with strategies and ways to steadily get one step closer to the established vision».
«Feasibility is an important factor. Just like the power of motivation and inspiration,» adds Bettina Neff, Executive Board member at Atelier Bischof AG, a long-time business client of Raiffeisen, adding, «It is a complex thing to formulate a vision. On one hand it takes a broad creative perspective, and on the other hand we as managing directors must never lose sight of how to fit the vision into the existing structures. In our family-owned company, we place great emphasis on setting intermediate goals that we divide into small, controlled and, above all, measurable steps. This way we always have the freedom to compare our actions with our main plan.»
Franco Iten is a trainee at the Raiffeisen Bank in Werdenberg and is still at the beginning of his career path. He is thinking a lot about his further career planning within the company, «For me, visions are the sum of a lot of realistically achievable small goals. I am always considering how I should continue to develop my career. These thoughts reflect my personal vision, and I want to come closer to this vision with every step forward that I take. It motivates me and drives me to pursue a clear idea.»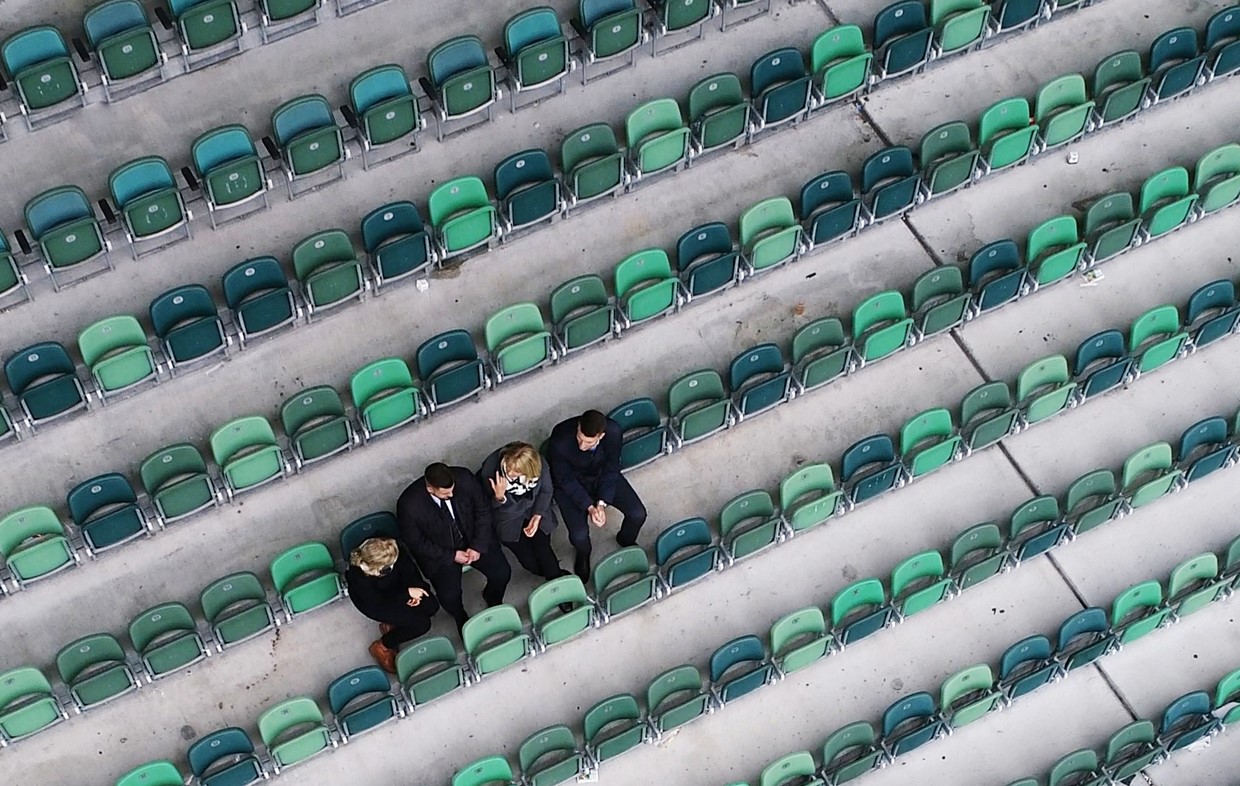 Different angles
Depending on their role, function and their professional environment, the three in the meeting describe their thoughts on the topic of shaping the future and visions from their perspective: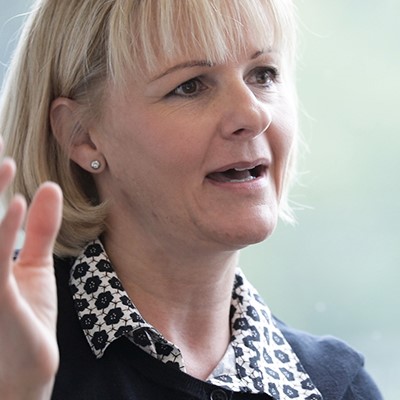 «As a family-owned company, we put a lot of strength and energy into a company vision that we all support at all levels.»


Bettina Neff, Executive Board member of Atelier Bischof AG , long-time business client of Raiffeisen
«When we talk about shaping the future, my husband and I think ahead in a timeframe of five to ten years. It is very important for us to be able to involve as many of our approximately 30 employees as possible in the process of shaping our vision. The various viewpoints of all of our employees, especially our apprentices, are a great source of visionary ideas. We are currently cooperating with the Raiffeisen Business Owner Centre (Raiffeisen Unternehmerzentrum, RUZ) to check our internal role and job descriptions and to adapt them to current customer needs. If our visions deviate greatly from reality or market requirements, we will not have much of a chance of attaining our visions. That is why it is so important for us to formulate our vision together with employees that work on the front line every day and to implement our vision in small, intermediate goals.»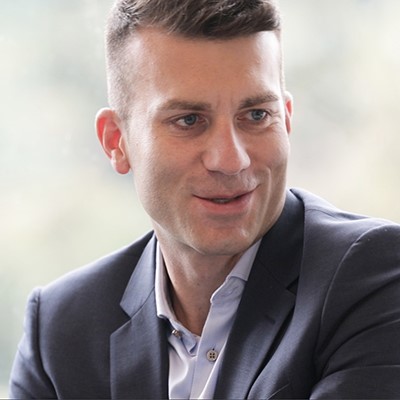 «A vision creates a common understanding of the way forward.»
Michael Scherrer, Michael Scherrer, Department Head of Corporate Development at Raiffeisen Switzerland
«In Corporate Development, I regard visions as ambitious and motivating. A vision creates a mutual understanding of the way forward. It is up to management to determine the vision. In my role, I orient myself to management's visionary outlook. At the same time, I work with my team as the driving force and draw attention to trends and developments. In that respect, it is part of our work to help shape Raiffeisen's vision in interaction with others. During implementation, we cooperate with Raiffeisen Banks and many different stakeholders. In order to attain the vision, it is crucial that the vision is supported and practiced by the entire organisation.»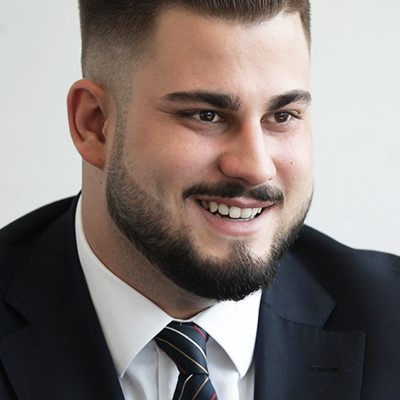 «For me, visions are the sum of a lot of realistic, achievable small goals.» 

Franco Iten, trainee, at Raiffeisen Bank in Werdenberg
«My idea about how I want to shape my professional future is now becoming more and more specific during my trainee programme. If I remain highly flexible and am able to learn on this path, those are good characteristics that help me to steadily move one step closer to my ideas. I am embedded in a predefined corporate structure. It is important for me to find the right spot within this corporate structure. Of course I have desires and needs just as my employer has ideas his own regarding my performance and development. I have learned to formulate my ideas and visions as precisely as possible and to not beat around the bush.»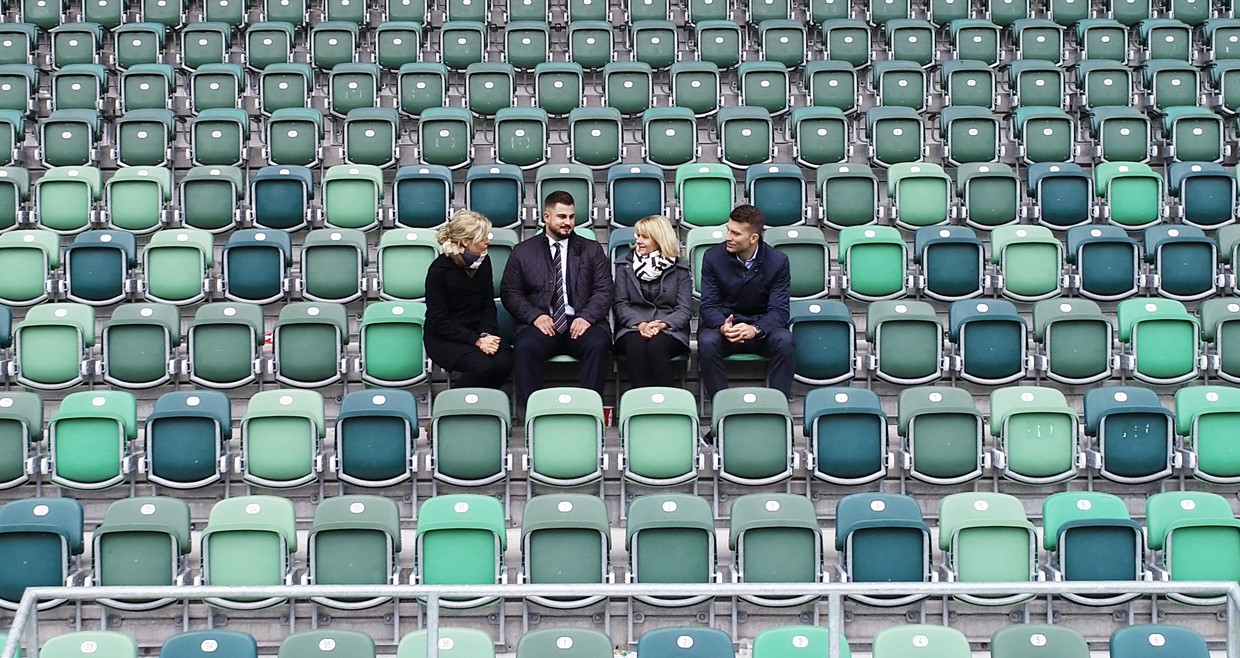 Dialogue on equal terms
«Plain talking» – this is a keyword that Bettina Neff can identify with right away, and she gives a confirming nod. «When we talk about visions, of course we are also talking about shaping the future. And who knows what that will be like? After all, our preparations are based on assumptions that were verified as much as possible. That is why it is legitimate to ask whether the uncertainty about the future occasionally instils fear in us as an SME. In our case, the advancing digitalisation and eroding prices are a new challenge for us every day. And, yes – sometimes this breakneck pace gives me a bit of a headache. In those situations, I always try to remember that we are very familiar with the latest technological developments – this is definitely one of our strengths. It is even more essential in our day and age to actively seek dialogue with our customers, employees and business partners. This also applies to our relationship with Raiffeisen as our principal bank. We take it for granted that we can discuss and present our vision and plans as well as our challenges, opportunities and risks on equal terms with our bank advisor. In this sort of relationship it is important to be able to have spontaneous, honest interaction,» the experienced managing director explains.
Actively seek dialogue
«Isn't it only natural that business owners approach the future with a healthy amount of respect?» asks Michael Scherrer, posing this question to the group. He emphasizes, «Visions do not just fall from the sky. Constantly comparing visions with reality is an active creative process. Here, open dialogue and outlining the pros and cons are an important part of our role in Corporate Development. So, visions are not set in stone forever – they can also be a basis for discussion. The trick is to anchor the corporate goals in every employee. A clearly formulated vision motivates and generates new impetus for the entire staff.» This makes Franco Iten feel vindicated in his ideas about his professional future at Raiffeisen, «As an employee in a bank that is active throughout Switzerland, it is important for me to understand the course that my employer is setting and what contribution I can make to it. By the same token, I feel that I am understood when my employer is honestly interested in my ideas about the future and creates an appropriate setting for me.»
The spacious stadium atmosphere created a unique setting for this meeting. The large, empty sporting arena offered a lot of room for reflection and for mutual interaction. The three agree that a clear vision that is actively practiced determines and influences their actions in a positive way.