Sustainability
"Sustainability is part of Raiffeisen's self-image, an embedded core value and an indispensable guiding principle for successful corporate governance. As a cooperative bank, Raiffeisen aims to have long-term and fair relations with its clients and partners and wants to contribute to sustainable development with its products and services. Raiffeisen discloses its sustainability performance and strengthens it continuously."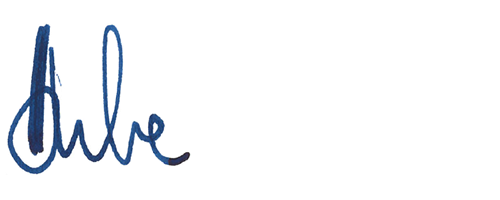 Heinz Huber, Chairman of the Executive Board of Raiffeisen Switzerland
Introduction
Sustainability: Core value and strategic objective
Sustainability – along with credibility, client intimacy and entrepreneurship – is one of four Raiffeisen values. It is on this basis that the Raiffeisen Group's mission statement sets out the principles of being (1) a fair partner to our clients, (2) cooperative as a matter of principle, (3) of fostering a team-focused and entrepreneurial working attitude among staff and (4) of taking an active part in society. Amongst other things, special attention is paid in this regard to the use of products that promote the sustainable development of society and the environment. Moreover, being a cooperative enterprise focused on the Swiss market, Raiffeisen respects the legal system in Switzerland, human rights, fundamental environmental standards and the principles of the market economy as a matter of course. Raiffeisen is particularly committed to the following specific standards and transparency guidelines relating to sustainability: the Access for All foundation's AA+ quality label for e-banking, the Global Reporting Initiative's standards for sustainability reporting and Eurosif's Transparency Code for sustainable funds. Raiffeisen Switzerland is a member of Swiss Sustainable Finance, the Swiss sustainable business association öbu, the Swiss Climate Foundation, the Platform to Improve Energy Efficiency and Renewable Energy Use in Buildings (EEG), the Swiss Green Building Association and the Sustainability Group of the Swiss Bankers Association. In 2018, the Board of Directors of Raiffeisen Switzerland formulated the strategic objective of improving sustainability performance and transparency.

Organisation
At Group level, Raiffeisen Switzerland is responsible for the Group's strategic alignment with respect to sustainability, the inclusion of sustainability factors in risk management, the development and improvement of the Group's range of sustainable financial products, presenting the Group's position on sustainability topics to outside stakeholders, and advising and assisting the Raiffeisen banks with sustainability issues. Sustainability is addressed by the Board of Directors and all the committees of the Board of Directors of Raiffeisen Switzerland. The Executive Board of Raiffeisen Switzerland puts sustainability requirements into practice as part of its management activities, with various departments involved in their implementation. Corporate Responsibility & Sustainability is under the oversight of the Chairman of the Executive Board and is concerned with strategic matters and sustainability management in particular. The unit has reported at least twice a year to the Executive Board since 2018. Reports are then also made to the Board of Directors on a twice-yearly basis. The 246 Raiffeisen banks autonomously adopt sustainable policies and practices recommended by Raiffeisen Switzerland
Focus of sustainability reporting
Internal and external stakeholders and outside experts were surveyed in 2018 in order to identify the material sustainability topics that would be covered in this management report on sustainability in detail. The choice of stakeholders and experts was validated with an external consulting firm. An analysis of the stakeholders' and experts' responses revealed that the following topics are particularly important to Raiffeisen from a sustainability perspective:
–

Economic performance

–

Product portfolio

–

Active ownership

–

Socioeconomic compliance (i.e. complying with financial regulations and regulations in the social and economic area 

–

Anti-corruption

–

Protecting client data

–

Marketing and labelling

–CO2 emissions
–

Training and education

–

Diversity and equal opportunity
Materiality matrix
The matrix illustrates the results of the stakeholder and expert survey. The stakeholder survey axis shows how much a topic affected stakeholders' view of Raiffeisen. The sustainable development impact axis quantifies how much the surveyed experts believe Raiffeisen can or could drive sustainable development with regard to a particular topic.
Based on the Global Reporting Initiative's (GRI) standards, the following sections describe why these topics are material to Raiffeisen, how Raiffeisen handles them and what it focused on in the current year. The "Employees" section of the management report contains the disclosures on diversity, equal opportunity, training, education and staff and leadership development. The GRI Content Index, supplemented with additional information, is available at www.raiffeisen.ch/rch/de/ueber-uns/markets/investor-relations/financial-information on the Raiffeisen Switzerland website.
Economic performance
Value generation and distribution
The Raiffeisen Group, as Switzerland's third-largest banking group, employs over 10,000 people, pays salaries, pension fund contributions and taxes, and supports charitable organisations and initiatives. In addition, through its financial products, financial services and purchasing, the Group helps to generate value locally, regionally and nationally in a way that benefits cooperative members, clients and society. The issues connected to this aspect of Raiffeisen's economic performance are managed by various units within the Raiffeisen Group. Generally speaking, the Raiffeisen Group does not pursue profit and growth at any price but rather seeks sustainable, long-term success. Raiffeisen employees receive fair, competitive wages. The pension fund aims to maintain a funding ratio of at least 100% and has adopted actuarial assumptions that will ensure fair, secure pensions for present and future generations. Raiffeisen cooperative members receive particularly favourable terms for certain banking transactions as well as other exclusive benefits. The Raiffeisen Group – that is, the Raiffeisen banks as well as Raiffeisen Switzerland and its subsidiaries – pay local, cantonal and federal taxes throughout Switzerland. The Raiffeisen Group does not receive any public funding.
The focus on long-term, sustainable success and the fact that economic performance is provided in a decentralised manner by the Raiffeisen banks and Raiffeisen Switzerland are directly related to the Raiffeisen Group's business model, which is based on the autonomy of the Raiffeisen banks. As the statement of net added value (see next page) shows, the Raiffeisen Group's economic performance in the current year should be viewed positively.
Sponsorship details/Sponsorships
When it comes to sponsorships and donations, Raiffeisen Switzerland and the Raiffeisen banks set their own priorities based on local, regional and national needs and conditions. The bulk of these initiatives relate to culture and sports, including supporting around 20,000 young athletes in the world of skiing. Raiffeisen's decentralised approach to sponsorships, donations and community involvement reflects its local roots and strengthens the Raiffeisen brand throughout Switzerland. The Raiffeisen Group's sponsorship programme amounts to around CHF 30 million. Economic, social and cultural contributions and donations make up around CHF 6 million. Through lokalhelden.ch, Raiffeisen provides a free project and donations platform for local projects that has crowdfunded over CHF 7 million in donations for more than 350 projects since 2017. Raiffeisen hands out regional entrepreneurship awards based in part on companies' sustainability performance. As an employer, Raiffeisen explicitly gives its staff time to engage in public service.
Responding to climate change
As a major mortgage lender for Switzerland, Raiffeisen faces the question of how climate change will affect building stock in Switzerland and its financing. In Switzerland, natural hazards are identified on the federal government's hazard map and the surface runoff risk map. These physical risks affect property financing much less than insurance. At the same time, energy renovation, modernisation and replacement construction will likely continue to pick up in response to stricter regulation, government incentives and growing public awareness of the consequences of climate change. The Raiffeisen Group has long aimed to raise client awareness of these issues and draws clients' attention to financing solutions as needed.
Outside of mortgage financing, clarification is required as to how much climate change is positively or negatively affecting companies that bank with Raiffeisen. The risks and opportunities for companies, regulatory or otherwise, tend to be medium- to long-term in nature and could theoretically have an impact on creditworthiness and solvency. Raiffeisen is keeping track of these developments.

Key figures from the statement of net added value
Sustainable products and services
Product portfolio
Environmental and social factors, such as climate change, affect risks and simultaneously represent business opportunities. The Raiffeisen Group plans to give these factors due consideration when developing financial products and respond to growing client interest in sustainable products.
As a major mortgage lender, Raiffeisen educates clients about opportunities for improving the energy efficiency of properties and reducing their CO2 emissions. Raiffeisen clients who obtain energy efficiency evaluations during home ownership consultations can learn about their property's energy efficiency, identify potential investment needs and simulate renovation scenarios. In 2018, clients also had access to low-cost thermal imaging and analyses provided by Raiffeisen banks and branches for the purpose of identifying energy conservation opportunities. When clients decide to obtain a cantonal building energy certificate (GEAK Plus), Raiffeisen assists them with a financial contribution of CHF 200. SMEs that are Raiffeisen members can attend myclimate workshops for free and receive an initial analysis from an advisor at the Energy Agency of the Swiss Private Sector (EnAW).

All affluent clients are asked about their sustainability stance and advised accordingly on request. Raiffeisen works closely with independent specialised partner companies in developing and managing sustainable investment products and carrying out sustainable asset management mandates (under the Futura brand in both cases). Inrate, a rating agency, is responsible for rating securities and real estate based on defined sustainability criteria. Vontobel Asset Management manages the Raiffeisen Futura securities funds. VERIT Investment Management is responsible for the Raiffeisen Futura Immo fund. Raiffeisen Switzerland manages the Futura asset management mandates, which were launched in the current year. The steady inflow of customer deposits in sustainable investment products validates Raiffeisen's strategy of offering clients an extensive array of sustainable investment solutions and products.
At the end of 2018, the Board of Directors of Raiffeisen Switzerland explicitly stated in the Raiffeisen Group's risk policy that due consideration must be given to social and environmental factors in risk management. The Raiffeisen Group's risk policy also states that risk management serves to protect the Group's reputation and prevent violations of laws, regulations and professional rules of conduct. Business relationships should only be maintained with clients whose integrity, reputation, trustworthiness and associates are beyond reproach.
Raiffeisen Switzerland is currently working on a more comprehensive regulatory framework designed to further systematise and, in some cases, increase the attention paid to social and environmental factors in risk management across all its business segments.
Active ownership
By reviewing assets for their social and environmental impact, engaging with companies on sustainability topics and systematically exercising voting rights in furtherance of a specific agenda, investors can steer companies' strategies and thus their business activities in a sustainable direction.
Inrate, a specialist in sustainability ratings, determines the investment universe for Futura funds and Futura asset management mandates using a strict selection process and a best-in-service approach based on social, ethical and environmental criteria. With the Futura Immo fund, Inrate assesses properties based on defined sustainability criteria, including location quality, housing quality and resource efficiency. The sustainability-focused structured products launched in the current year were designed on the basis of the expertise of Inrate and index provider Solactive. Raiffeisen Pension Fund investments also undergo sustainability analyses.
When exercising their voting rights for Swiss shares, the Raiffeisen Pension Invest Futura and Raiffeisen Futura Swiss Stock funds generally follow the voting rights recommendations made by Ethos Services SA, as does the Raiffeisen Pension Fund. Ethos publishes its guidelines and specific recommendations for each company on its website. They cover all important corporate governance topics. The Raiffeisen Pension Fund is also a member of the Ethos Engagement Pool Switzerland and is considering joining the International Engagement Pool.
Raiffeisen believes that its relationships with independent external partners for reviewing assets and exercising voting rights are beneficial.

Key figures for sustainable products and services (amounts in millions)
Responsible business activity
Socioeconomic compliance (following financial, economic and social regulations)
The banking industry is highly regulated. The Raiffeisen Group bases its regulatory compliance activities on financial sector standards and guidelines. As a rule, all Raiffeisen Group employees are personally responsible for driving compliance and avoiding compliance risks in their line of work within the framework of applicable policies and processes. They communicate any deficiencies to Legal & Compliance, which is in charge of the compliance system for the Raiffeisen Group, or to the compliance officer responsible for their Raiffeisen bank or specialist area. Risks are identified, assessed and documented, and necessary control mechanisms are defined. Legal & Compliance monitors the development of legal risks across the Group and reports any major legal risks to the Executive Board and Risk Committee twice-a-year and to the Board of Directors of Raiffeisen Switzerland once-a-year. The section «Risk categories» contains more information on how Raiffeisen handles legal and compliance risks.
Anti-corruption
Corruption undermines the rule of law, promotes inefficiency and distorts competition. The Raiffeisen Group seeks to prevent corruption before it can happen. Anti-corruption responsibilities are defined at all hierarchical levels, enshrined in internal policies and assumed within the business areas of the individual Raiffeisen banks. Strict internal policies govern business relationships with politically exposed persons (PEPs), the combating of money laundering and terrorism financing and adherence to laws imposing economic and trade sanctions.
It is the duty and responsibility of Raiffeisen Switzerland and the Raiffeisen banks to take action to prevent money laundering. Every Raiffeisen bank has a compliance officer and an anti-money laundering officer, who receive training every year as well as technical support from Raiffeisen Switzerland. The Raiffeisen banks reach out to Raiffeisen Switzerland if they suspect or discover money laundering or terrorism financing. Raiffeisen Switzerland coordinates all further steps and instructs the Raiffeisen banks on how to respond.
All employees of Raiffeisen Switzerland, Raiffeisen Unternehmerzentrum AG and the Raiffeisen Pension Fund are given internal guidelines on conflicts of interest and active and passive bribery as part of their employment regulations. The Raiffeisen banks either adopt Raiffeisen Switzerland's approach or develop an equally effective alternative approach of their own. Anti-corruption strategies and measures are also communicated to some business partners who supply goods and services to Raiffeisen.

The chairs of the executive boards of the Raiffeisen banks periodically conduct analyses of money laundering and terrorism financing risks according to Raiffeisen Switzerland guidelines and ensure the findings are shared with Raiffeisen Switzerland. Legal & Compliance monitors the development of these risks across the entire Group and reports material risks to the Risk Committee and Board of Directors of Raiffeisen Switzerland every quarter. Raiffeisen continues to strengthen its anti-corruption efforts, for example with additional measures regarding even clearer rules on handling conflicts of interest.
Marketing and labelling
Finance is an extremely complex field. This complexity explains Switzerland's tight regulation of product marketing for financial service providers. At the Raiffeisen Group, this issue is mainly handled by the Marketing unit of the Private & Affluent Clients department. Marketing and labelling (or product information) are kept transparent and legally compliant by adhering to all applicable regulations in Switzerland and by engaging in self-regulation (Collective Investment Schemes Act, FINMA circulars, SFAMA guidelines on information and documentation requirements for products and services). Foreign regulations are taken into account as needed. In addition, the Raiffeisen Group's basic strategy generally requires its offerings to be straightforward, understandable and aligned with clients' needs. Each client segment should be assigned a target product portfolio. Any products and services not included in the portfolio will only be offered to segment clients at their express request. Products should offer good value for money, while prices should be communicated transparently. Raiffeisen generally prioritises security over profitability, and profitability over growth. Client advisors are regularly trained to follow these principles. Thanks to all these efforts, Raiffeisen has managed to provide an understandable product range, fair prices and the desired level of transparency. As a result, it has developed a strong client focus, high levels of trust and long-lasting client relationships.
Raiffeisen has developed "Money Mix", a free educational programme with lessons on good money management for schools and young people. The programme contains various modules for teachers on budgeting, bank accounts, shopping, investing and retirement. The client complaint process and the number of regulatory violations may provide indications of potential problems related to marketing. In addition, Raiffeisen Switzerland investigates (through market research, etc.) the economic impacts of its marketing activities.
Protecting client data
Banks hold sensitive client data. That is why Raiffeisen has made this data, and all efforts to protect it, a top priority. Clients trust their bank to obey laws and regulations, handle data responsibly and protect their information as effectively as possible.
Since it has overall responsibility for the compliance system, Raiffeisen Switzerland is tasked with centrally protecting client data within the Raiffeisen Group and operates an information security management system (ISMS) based on the ISO 27001 standard. The purpose of the system is to ensure information integrity, availability and confidentiality at all times. Information security is reviewed constantly and enhanced as needed. Several projects are conducted each year to strengthen the Group's cyber resilience (ability to withstand cyber attacks).
Raiffeisen Switzerland also has a data protection officer who oversees the entire Group. The officer ensures compliance with the criteria set out in the Swiss Data Protection Act. Mandatory rules on data protection and data security are implemented through internal directives. Client data requirements conform to the Data Protection Act and FINMA stipulations.
By taking these measures, the Raiffeisen Group aims to institute strong client data protections that reflect the current threat situation through a continuous improvement process. Nothing occurred during the current year that would have prompted fundamental changes to the Group's approach to client data protection.
Key figures for responsible business activity
Responsible management
CO2 emissions
Unchecked greenhouse gas emissions will lead to climate change with serious, irrevocable consequences for humanity and the environment. The Raiffeisen Group generates CO2 emissions itself through business travel, cargo shipments and building energy for operating nearly 900 bank branches. The Raiffeisen Group's strategic goal is to reduce its CO2 emissions (Scope 1 to Scope 3 together; see the footnote to the indicators for definitions of Scope 1 to 3) by 30% compared to 2012 levels by 2020. To achieve this target, it intends to implement standards that regulate energy, transport, resources and procurement. Employees will be trained and relevant banking processes checked for energy and resource efficiency on an ongoing basis.
The entire Group's environmental performance indicators are monitored by Environmental Management, a specialist unit in Raiffeisen Switzerland's IT & Services department. The unit also manages the Pro Futura incentives programme that encourages Raiffeisen banks to take steps to cut their CO2 emissions. Pro Futura aims to promote emission reductions along the entire banking value chain, collects related best practices throughout the Raiffeisen Group and shares edited versions of the practices with all the Raiffeisen banks. It focuses on building energy consumption (electricity and heating) and business travel (cars, public transit and air travel). In addition, Raiffeisen's internal climate fund subsidises efforts to improve energy efficiency and reduce CO2 emissions.
These initiatives resulted in energy retrofits for a large number of buildings. Large sites were connected to district heating systems; one head office building received an SNBS certification for sustainable construction. The Raiffeisen Group also had two of its sites classified as "major consumers" under Swiss energy law and so signed agreements with the federal and cantonal governments to reach specific targets at both of these sites and a dozen others. Raiffeisen intends to only use renewable heating energy in its buildings and to avoid or replace electricity generated using nuclear sources or fossil fuels. It makes sure all the vehicles in its fleet meet the legal requirements (no more than 130 g CO2/km for passenger vehicles). When it constructs or modifies buildings, it encourages eco-friendly commuting by providing good access to public transport or building changing rooms and showers for employees who cycle to work.
CO2 emissions were reduced 6% year-on-year during the current year. This suggests that Raiffeisen can reach its ambitious CO2 reduction target for 2020, which it set back in 2012. It continues to improve its data basis and data quality in environmental management.
Procurement
Raiffeisen's supply chain is highly concentrated in Switzerland, both in terms of third-party financial products and procurement for its banking operations.
Raiffeisen sells third-party financial products alongside its own solutions. They include investment funds, structured products, direct investments, consumer loans, credit cards and insurance that serves investment purposes. Raiffeisen also works with external partners when developing its products. For example, all Raiffeisen investment funds are managed by Vontobel Asset Management. Outside partners are also used when physically trading and transporting precious metals such as gold and silver.
The most important procurement items used to operate the branch network are real estate, IT hardware and software, furnishings and vehicles. Raiffeisen ensures sustainability in its supply chain and outsourcing to partner organisations by following and constantly updating specific principles and criteria. As a result, suppliers and partner organisations have to meet social and environmental criteria as well as economic ones.
Performance indicators (responsible management)